Exactly, what is a smart home?
By taking advantage of improvements in networking technologies and innovations in both connected devices and voice recognition, it's now possible to bring many aspects of your home online – lighting, heating, entryways, entertainment systems and more. Lights that once had to be flipped on and off at the switch can now be commanded by the sound of your voice. And thermostats that had to be adjusted by hand can now be controlled remotely from your smartphone. It's automation like this – spread throughout an entire house – that makes a home smart. To put it another way, it's the internet of things in the home.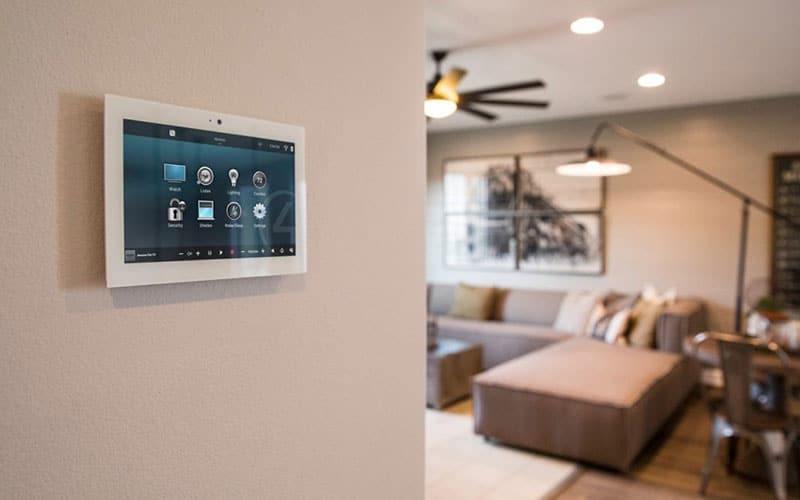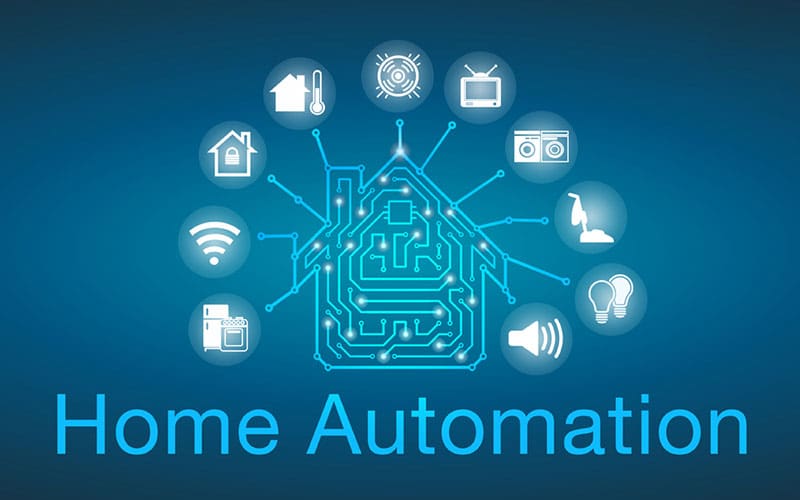 How do I make my home smart?
Okay, we know you're getting excited at the concept of smart home and that your mind is already racing with fun and timesaving automation which you would like to add to your house. If so, great! Now, where to begin? 
Step 1: Deciding your budget and your needs.
There are two ways to go about automating your home or office: You can add one or two devices at a time, piecing things together as you go along, or you can grab a smart hub and a bunch of devices and add them all at once. It's the difference between dipping your toe into the pool and diving in head first.
For some people, the budget might determine how you go about it. Buying a few smart light bulbs and a smart speaker so you can control them with your voice can cost as little as one hundred dollars. Add a video doorbell, a smart thermostat and a garage door opener, and you're looking at several hundreds of Dirhams. Start shopping for new appliances, and – not surprisingly – you're into the thousands. Other people may just want to see how they like the benefits of automation before spending time and money to go with a full setup.
No matter which category you fit into, this is a choice you should make before you start buying components since it determines how you'll control your smart home.
And here's a word of caution when it comes to buying devices: Let's face it, it's easy to get caught up in the rush to buy the latest and greatest gadgets. But smart homes can be an expensive luxury if not planned out properly beforehand. To prevent overspending, why not take a few moments to come up with a budget and think about the devices you really need or want, those that will actually improve your quality of life or save you some money. 
Step 2: Determining the automation features which you want in your home or office?
Before you start spending money on devices, it's important to ask yourself what your goals are. That is: What do you want your smart home to do for you? Will you be happy with a few basic automation and voice commands to make life easier? Or are you looking to do a full smart home conversion, one where you'll have the most high-tech home on the block? Each of those takes time and effort, but one more so than the other.
By starting with the end goal in mind, you can build your setup around your needs rather than confining yourself to the capabilities of the devices you purchase along the way. Plus, this lets you plan your smart home system so that devices pair together easily, something that may not be possible if you buy things piecemeal.
Step 3: Selecting the smart devices for your home.
Okay, now that you have your budget and smart home setup in mind, it's time to start adding devices. At this point, you need to decide whether or not you need a smart hub – such as Google Home, Amazon Echo or Samsung SmartThings. Alternately IIS could provide a customised smart hub from one of its own leading home automation partners.
To get you thinking, here are the smart devices a typical home or office may get started with:
Lights and light switches
Outlets and electrical plugs
Smart thermostats
Speakers and sound systems
Media streaming devices
Door locks
Video doorbells
Security cameras
Garage door openers
Smart smoke and carbon monoxide detectors
Coffee makers
Washers and dryers
But there's no single smart home concept. Your home can contain as many or as few devices as you want to connect – it's up to you how complex you want your setup to be. Now that you have a general idea of what a smart home or office can be. If you are looking for more in-depth information or would like to get started with automating your home, you can get in touch with the IIS team who can provide expert information on what would be best for you.