A customer-centric approach
for optimum results & efficiency
A consultative approach which places the customer's needs first has made us the preferred choice  for companies looking for an experienced technology vendor in the UAE.
Understanding the client's needs
To offer the best solutions, it's important to  fully understand the needs and expectations of our customers. We take the time and effort to analyze the project, do proper research, ask questions see case studies and then conclude what's needed and how to deliver it.
Designing the most appropriate solution
Based on our research, project evaluation data and desired benchmarks, our engineering and design teams start the process of creating a customized solution for the project. We continuously share, update and obtain feedback from the stakeholders as we move forward.
Providing appropriate technology stack​
Technology solutions are constantly changing, evolving and improving. To offer the optimum technology stack we utilise our years of experience and technological knowhow and build a solution for the client that maximises performance at an optimium cost.
Executing

, delivering & after-sales
Execution of projects on time and on budget is a key criteria for success. Our project management and execution teams work diligently to ensure we complete every project on schedule with industry standard quality control and exceptional after-sales service and support.
Let us manage your projects from design to delivery
IIS has over the years built a skilled team of talented designers and engineers  to develop and deliver cutting-edge technology solutions of any scale and complexity. Our  team offers full turnkey project management solutions for clients, architects, and consultants who would like to depend and leverage our comprehensive expertise.
A proven approach that
guarantees the best results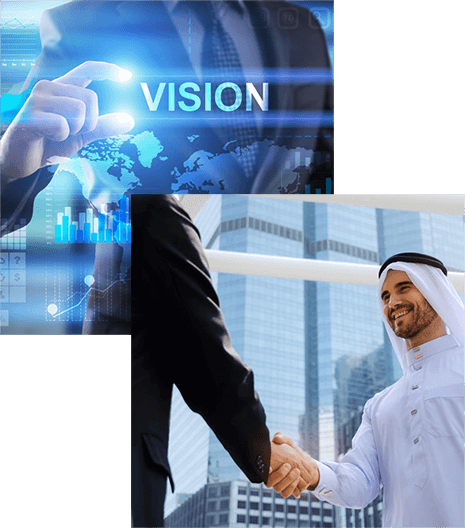 A team of over 45 specialists
The IIS team is manned by technical experts from across the world bringing a pool of proven expertise.
A portfolio of top clients
We are proud to have been associated with some of the most prestigious and challenging projects in the UAE.
Over 16-years in the region
We have built a strong reputation in the UAE as one of the most reliable companies in our industry.
Representing global brands
We are the resellers of some of the biggest and most iconic brands in the tech industry.
End To End Technology
Solutions & Products